Organizational Culture in Administrative Bureaus and First-Class Basketball League Administrators in Iraq
Keywords:
sport administration, administrative bureau, organizational attitudes, behavioral patterns, laws and regulations
Abstract
The research aimed at constructing and applying organizational culture scale for administrate bureau as well as first basketball league administrators as well as identifying the level of organizational culture. The researchers used the descriptive method on (13) first class basketball league for the year 2022 – 2021. The subjects were (145) administrative members and an organizational culture scale was applied on them making a total of (27) items and (5) fields. The data was collected and treated using proper statistical operations to conclude that the subjects' attitudes towards organizational culture was negative as well as there is a great weakness in organizational culture level. The researchers recommended constructing good relations based on live, cooperation and communication to develop organizational culture as well as making similar studies on other subjects, sport and activities.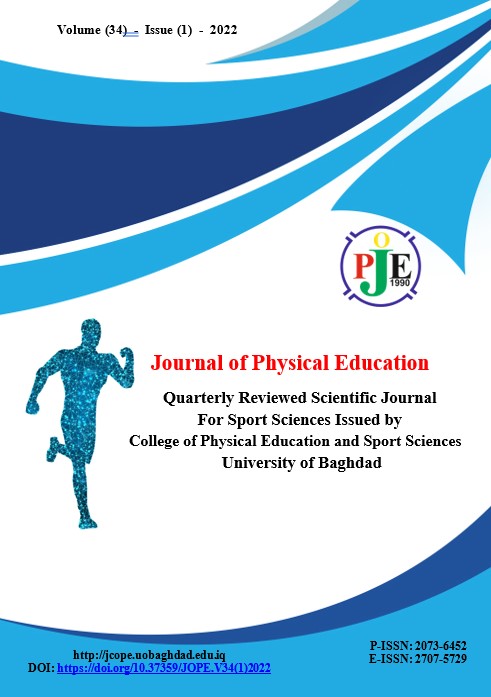 How to Cite
1.
Alwan قح, Rrfat لس. Organizational Culture in Administrative Bureaus and First-Class Basketball League Administrators in Iraq. jope [Internet]. 2022 Mar. 28 [cited 2022 Jul. 5];34(1):98-115. Available from: https://jcope.uobaghdad.edu.iq/index.php/jcope/article/view/1236