Comparative Study of Athletic Professionalism in Administrative Bureau Members of Sport Clubs Participating in Excellent National Soccer League According to Academic Achievement
Keywords:
Professionalism system, sport administration, administrative bureau, sport economics, financial resources, soccer league, sport marketing
Abstract
The importance of the research lies in specifying sport economics (investment, marking and professionalism) in sport clubs. The problem of the research lies in sports' clubs' heavy reliance on governmental financial support, the research aims at identifying the role of administrative bureaus in sport economics according to academic achievement. The subjects were (192) administrative bureau members of sport clubs participating in the excellent soccer league 2021 – 2022. Construction subjects were (119), standardization subjects were (152), (182) application subjects and finally (10) pilot study subjects.  The data was collected and treated using SPSS to conclude significant statistical differenced in PhD holders. The research ended with conclusions and recommendations.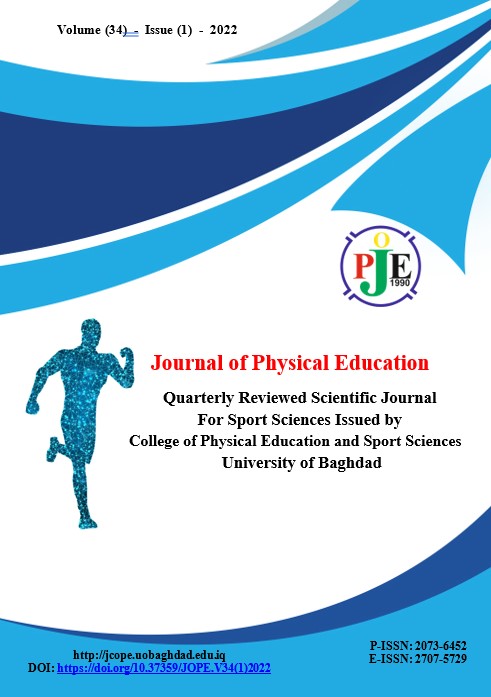 How to Cite
1.
Abdulhameed عس, Malek فس. Comparative Study of Athletic Professionalism in Administrative Bureau Members of Sport Clubs Participating in Excellent National Soccer League According to Academic Achievement. jope [Internet]. 2022 Mar. 28 [cited 2022 Jul. 5];34(1):88-97. Available from: https://jcope.uobaghdad.edu.iq/index.php/jcope/article/view/1235