Standardizing Scouting Self – Esteem Scale and Its Relationship with Some Fundamental Skills of Wooden Badge Scout Leaders in Iraq
Keywords:
scouting leader, wooden badge, scouting skills, scouting self – esteem, Iraqi scouting
Abstract
The research aimed at standardizing scouting self – esteem and identifying the relationship between scouting self – esteem and some fundamental skills of wooden badge scout leaders in Iraq.  The problem of the research was in the lack of studies that evaluate wooden badge scout leaders to improve their level. The researchers used the descriptive method on (93) leaders. The scale included three major fields; cognitive, administrative and psychological from each seven subcategories are also measured like entrepreneurship, learning by doing within the cognitive field, planning and leadership within administrative field and motivation, emotional stability, intelligence within the psychological field. The data was collected and treated using SPSS to conclude that the scale is applicable on wooden badge scouting leaders in Iraq to diagnose strengths and weakness as well as using this scale for measuring and evaluating leaders' performance and designing teaching and training programs that develop field performance of wooden badge scouting leaders.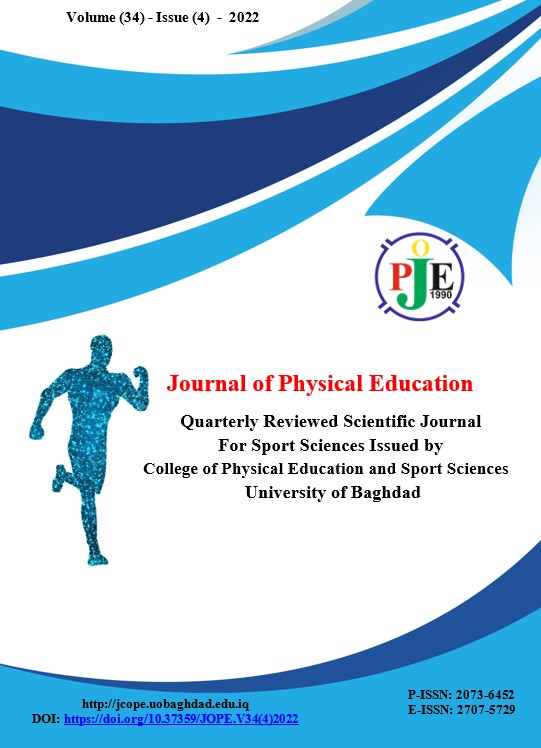 How to Cite
1.
abdulkareem H, Ali A. Standardizing Scouting Self – Esteem Scale and Its Relationship with Some Fundamental Skills of Wooden Badge Scout Leaders in Iraq. jope [Internet]. 2022 Dec. 28 [cited 2023 Mar. 27];34(4):480-92. Available from: https://jcope.uobaghdad.edu.iq/index.php/jcope/article/view/1317