Physical Education Class Administration by Physical Educators According to Teaching Skills from Teaching Faculty Point of View in College of Physical Education and Sport Sciences / University of Baghdad
Keywords:
sport administration, teaching skills, application, physical educators, high school
Abstract
The research aimed at identifying the most important teaching skills in physical educators during application in high schools from the teaching faculty's point of view. The researcher used the descriptive methods as well as teaching skills measurements standardized to suit Iraqi environment. The subjects were (100) members of faculty and the data was collected and treated using proper statistical operations to conclude (13) teaching skills that are most important during application. Finally, the researcher stressed the necessity of using modern technology in teaching students sport activities through videos as well as constructing cognitive measurement for laws of the sport.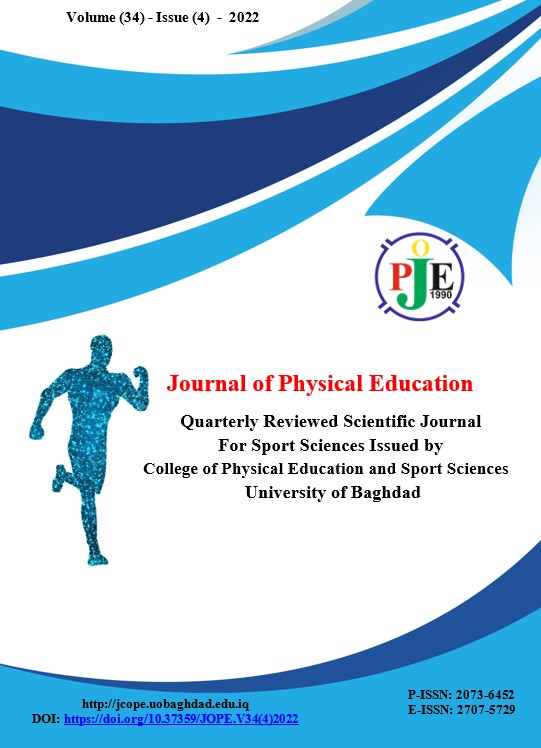 How to Cite
1.
saad ali. Physical Education Class Administration by Physical Educators According to Teaching Skills from Teaching Faculty Point of View in College of Physical Education and Sport Sciences / University of Baghdad. jope [Internet]. 2022 Dec. 28 [cited 2023 Apr. 2];34(4):501-12. Available from: https://jcope.uobaghdad.edu.iq/index.php/jcope/article/view/1383