The Effect of Proposed Training Program Using Lactic Magnesium on Phosphokinase in Youth Table Tennis Players
Keywords:
supplements, blood lactic, magnesium lactic, sport nutrition, minerals, phosphokinase, magnesium and sports
Abstract
The research aimed at identifying the effect of magnesium lactic on neurological transmitters in youth table – tennis players. The researchers used the experimental method on (8) national table tennis youth players who are divided into two groups; experimental and controlling groups. The researchers provided the players with magnesium lactic orally by specifying regular dosages 136 Mg daily during the experiment period. The first dosage in given 68Mg an hour before starting the training session. The second dosage is given after 12 hours from the end of training session also 68 Mg. the experiment lasted for 32 sessions with (4) training sessions per week for 120 minutes. The results showed great development in the experimental group compared to the controlling group.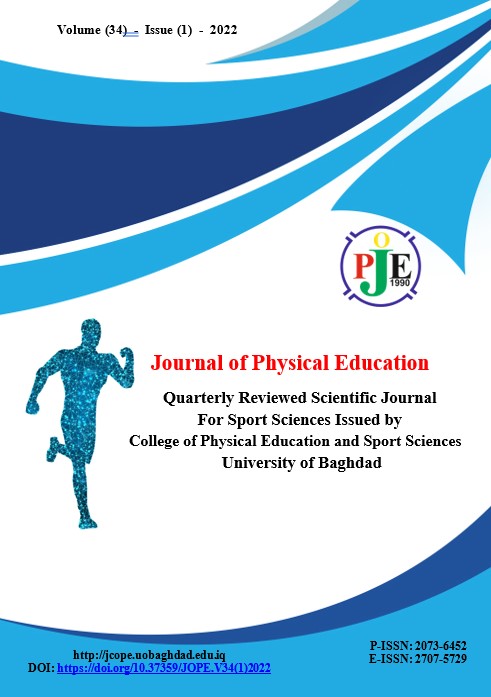 How to Cite
1.
Alami ش, Hassan وع. The Effect of Proposed Training Program Using Lactic Magnesium on Phosphokinase in Youth Table Tennis Players. jope [Internet]. 2022 Mar. 28 [cited 2022 Jul. 5];34(1):59-67. Available from: https://jcope.uobaghdad.edu.iq/index.php/jcope/article/view/1230