Satisfaction with Newly Improved Riyadh's Parks and its relationship with Leisure Satisfaction: An Exploratory Study
Keywords:
Satisfaction, Parks, Community Parks, Leisure.
Abstract
City and community parks are considered to be important facilitators for recreational sports participation during leisure time, since they have an impact on general public health. Thus, Riyadh has developed and improved many of its parks, in accordance with the Kingdoms' 2030 vision, to improve quality of life. Therefore the purpose of this study was to examine users' satisfaction level with parks, provided services, leisure satisfaction and their relation. A sample of 823 parks users, of 15 randomly stratified parks, participated on this study, which incorporate questionnaires for satisfaction with parks and their services, along with the short version of Leisure Satisfaction Scale. The results have shown a satisfaction level above average for parks, services and leisure, however, there was a significant differences based up on park's location analysis. Also, there was a strong positive relation between leisure satisfaction and parks satisfaction. Results, limitations, along with practical and scientific recommendations were provided.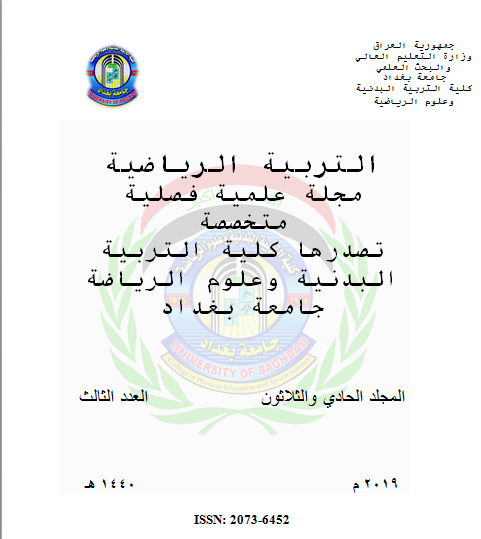 How to Cite
1.
الفاضلا. Satisfaction with Newly Improved Riyadh's Parks and its relationship with Leisure Satisfaction: An Exploratory Study. jope [Internet]. 31Jan.2020 [cited 19Oct.2021];31(3):267-84. Available from: https://jcope.uobaghdad.edu.iq/index.php/jcope/article/view/883