Analyzing the Reality of the Human and Financial Capabilities of Managing Basketball Sports Tournaments in Iraq from the Central Iraqi Federation, sub-federations, Referees, Premier League teams' Point of View
Keywords:
human resources, financial resources, competitive advantage
Abstract
The research problem lies in answering the question: (What are the methods that must be followed in managing the material and human capabilities to make the championships successful at the local level to be a launch for the Arab level And the Asian? The research aimed at analyzing the reality of human and financial reality in administrating athletic competitions of central Iraqi federations as well as sub federations, referees and national league teams. The researchers used the deceptive method on the research community consisted of (410) members of the administrative body of the Central Basketball Federation and its sub-federations, referees and Premier League players. After applying the questionnaire to the research sample, the results showed an average level in the digital value For the material and human capabilities and the need to strengthen and develop the administrative level to perform the material and human capabilities, the researchers recommended the need to take into account the issue of strategic planning and rapid procedures in order to raise the level of performance for the material and human capabilities responsible for managing sports championships in the Central Iraqi Basketball Federation.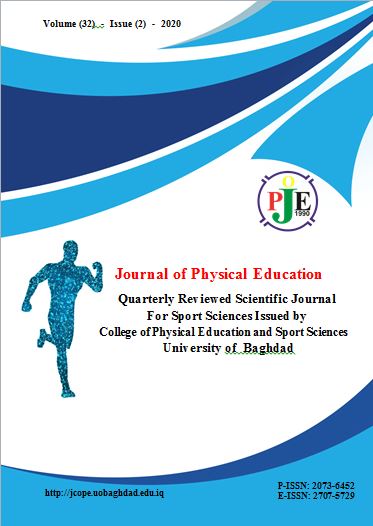 How to Cite
1.
Hussein A, Altay U. Analyzing the Reality of the Human and Financial Capabilities of Managing Basketball Sports Tournaments in Iraq from the Central Iraqi Federation, sub-federations, Referees, Premier League teams' Point of View. jope [Internet]. 30Jun.2020 [cited 26Nov.2020];32(2):8-9. Available from: http://jcope.uobaghdad.edu.iq/index.php/jcope/article/view/988