The Effect Of Special Exercises for Attention Concentration on Learning Overhead pass in volleyball for sophomore students of physical Education & Sport Sciences College
Keywords:
Special Exercises, attention concentration, overhead passing and volleyball
Abstract
The research aimed at using special exercises for attention concentration in learning overhead passing in volleyball due to its great role in developing skill. The researchers used the experimental method. The subjects were (185) sophomore college of physical education and sport sciences students 2018 – 2019. Two sections were selected (B with 29 students) and (E with 28 students) yet only 16 students from each section was selected. The results showed significant differences in favor of the experimental group due to the special exercises for attention concentration and overhead passing.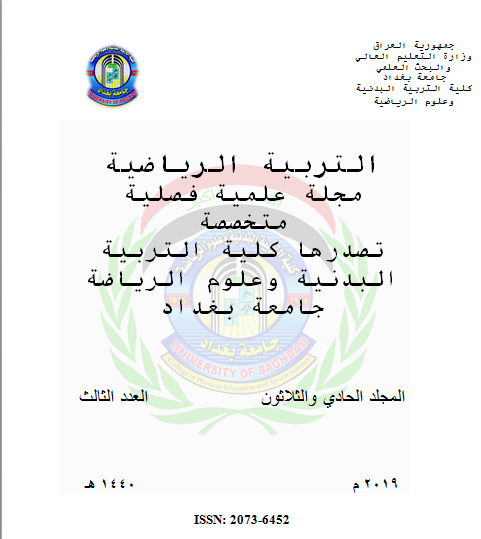 Downloads
How to Cite
1.
عبد القادر اعا, منير اعا. The Effect Of Special Exercises for Attention Concentration on Learning Overhead pass in volleyball for sophomore students of physical Education & Sport Sciences College. jope [Internet]. 2020 Jan. 31 [cited 2021 Nov. 29];31(3):19-28. Available from: https://jcope.uobaghdad.edu.iq/index.php/jcope/article/view/855